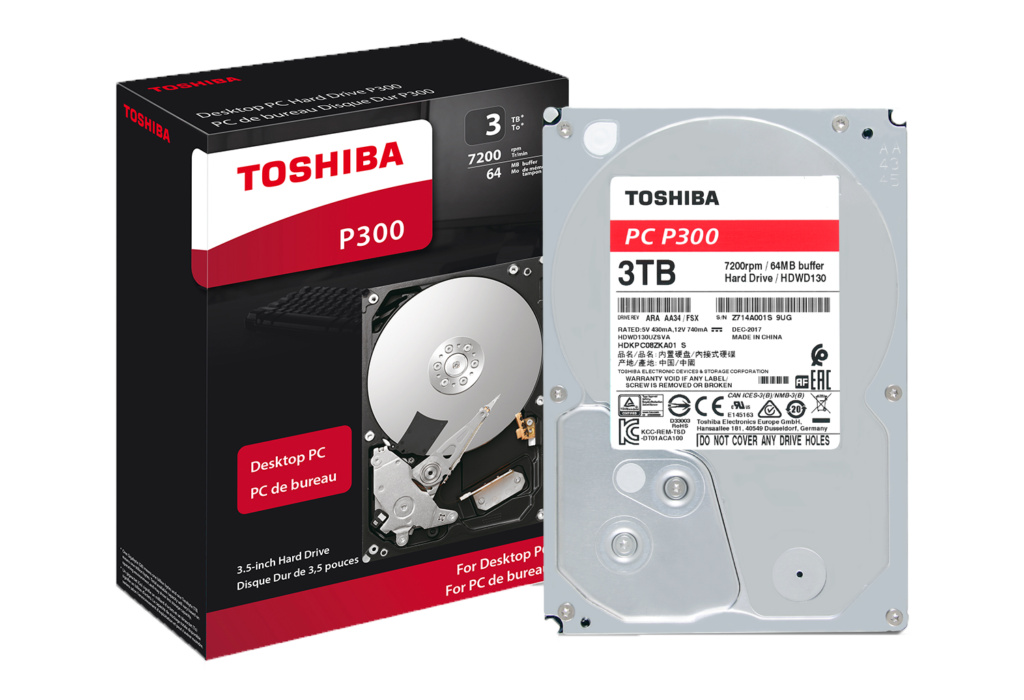 Toshiba is a leading manufacturer of hard drives and has introduced, over the years, a series of internal laptop and portable external hard drives. Recover My Lost Data (RMLD) specialises in Toshiba data recovery and can retrieve data back from all types of damaged or dead Toshiba drives.
Toshiba Data Recovery Experts in Temecula
Recovering data from a Toshiba drive is never simple. A good evaluation of this issue with the hard disk is the first step towards the safe recovery of the information, whether it's photos, videos, sound files, word documents, spreadsheets or emails you are after. The team of expert data recovery technicians at Recover My Lost Data (RMLD) has years of experience in saving data from loss and can help you get back deleted, formatted or even inaccessible data from Toshiba drives at short notice, allowing you to get back to normal with a minimum amount of down time.
Toshiba hard drives are high quality drives but, in the same way that other brands of drives can fail, you may be confronted with the following failure cases:
Accidental file deletion or permanent deletion
Toshiba hard disk corrupted due to potential virus attack or power failure
Accidental hard drives formatting
Unexpected system shutdown
Deletion, change or damage to hard drives structures and registry
Bad sectors or bad blocks affecting the hard disk
The Recover My Lost Data (RMLD) lab in Temecula, California is fully equipped to deal with any case of data loss. We take care of Toshiba drives that are on longer recognised, those that make clicking or grinding noises, Toshiba drives that have crashed, drives that don't boot up, drives that have suffered accidental damage and with internal part failures.
Our team can transfer data from a weak Toshiba drive, carry out the cloning of a drive, repair a drive or attempt a part transplant to ensure access to the data. All of services are competitively priced and carried out with data security in mind all along the process.
In addition to hard drive data recovery services, we also offer hard drive replacement services for laptop, PC and Mac.
For more information or to discuss your Temecula Toshiba data recovery requirements, speak to one of our technicians at Recover My Lost Data (RMLD) now on (951) 595 8065.