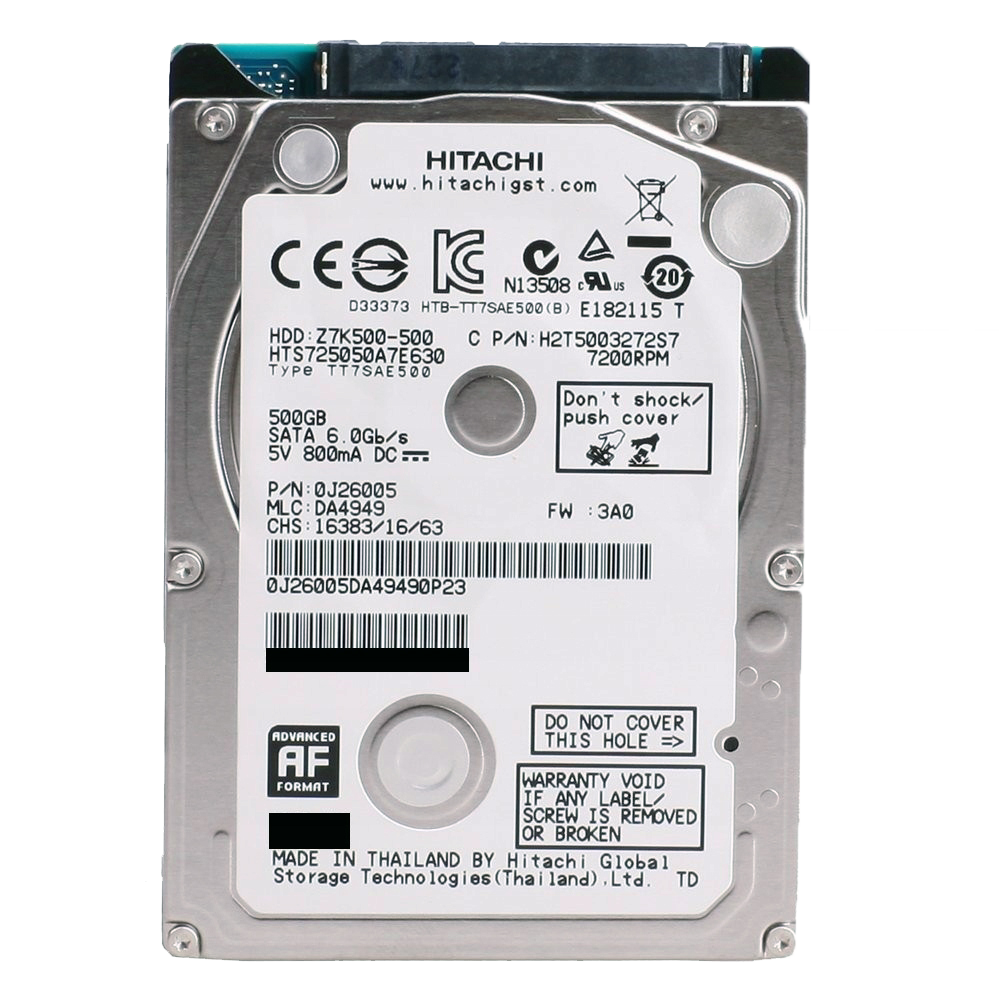 Recover My Lost Data (RMLD) is specialised in Hitachi data recovery. Our team of specialised hard drive data recovery technicians can help you should an issue arise with your data or your drive.
Hitachi Data Recovery Experts in Temecula
We have the tools and the know-how to retrieve data from an unreadable or not detected Hitachi hard drive, whether the storage device has been affected by accidental physical damage, accidental formatting, viruses, internal malfunction, logical failure, bad sectors, power failure, volume not visible, Printed Circuit Board (PCB) failure, head failure or file system error. We can repair an Hitachi crashed drive without damaging the data it contains.
Failures to Hitachi hard drives can be divided into five groups:
1. Logical failures where the drive still functions but the data isn't accessible.
2. Physical failures where a physical fault is preventing the drive to work properly.
3. Issues with the media or the disk surface where the system freezes as soon as you try to boot up.
4. Firmware failures when the micro codes stored in the service area have been corrupted or damaged
5. Electronic failures if the PCB or logic board have died.
To get an initial assessment of the issue with your Hitachi hard drive, get in touch with one of our data recovery experts by phone or email. Once the assessment is done, we will be able to confirm whether the recovery is a logical one or a more complex physical one. Our team has had to deal with hundreds of cases of data recovery from Hitachi hard drives and will be able to assess your case quickly.
Recover My Lost Data (RMLD) operates from Temecula, California, and serves both the local area and nationwide customers who are experiencing data loss. We offer high recovery success rates and fast services thanks to our expertise and stock of Hitachi parts which enable us to carry out physical repairs to hard disks quickly and accurately.
Call Recover My Lost Data (RMLD) now on (951) 595 8065 to discuss your Temecula Hitachi data recovery needs.