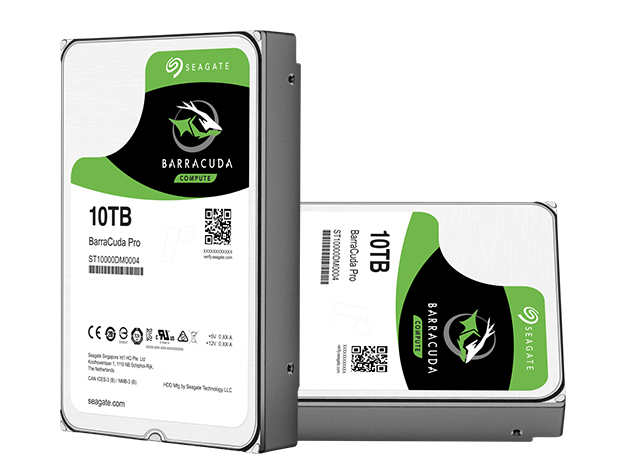 Seagate data recovery solutions for businesses and home users in Temecula
Seagate hard drives are great home or business storage devices for photos, movies, videos, music or documents conveniently and safely. Although very reliable, Seagate hard drives like all the other brands or hard drives, can suddenly fail, leaving you unable to access your important data which can be hidden or corrupted.
Seagate Data Recovery Experts in Temecula
Recovering data from Seagate drives is a sensitive process, which can be more or less complex. Evaluating the failure of the drive correctly is one of the most important steps to ensure a fast and accurate response to the case of data loss. The technical team at Recover My Lost Data (RMLD) is trained and experienced in recovering data from any Seagate internal hard drives or portable external hard drives including BarraCuda internal hard drives, BarraCuda Pro internal hard drives, FireCuda Solid State Hybrid Drive (SSHD), Seagate Momentus laptop hard drives, IronWolf and IronWolf Pro NAS hard drives, SkyHawk surveillance hard drives, Nytro SATA SSD drives, Nytro SAS SSD drives and Seagate Exos enterprise hard drives, whatever the failure, when files get deleted, formatted or become inaccessible data. All data recovery jobs are carried out in house.
Recovery for all Seagate hard drive failures
Our data recovery lab, based in Temecula, California, provides data recovery assistance for all types of Seagate drives. Some of the most common failures that can affect your drive include:
Virus attacks
Inaccessible or corrupted files
Slow responding drives
Physically damaged drives
Head crash on platters
Spindle motor failure
Firmware fault
Electronic failure or power surge
Mechanical or internal failure
Bad sectors or bad blocks on the hard disc
Human error which cause the deletion of files or partitions
Recover My Lost Data (RMLD) can deal with any Seagate hard drive failure and have all the necessary knowledge as well as advanced tools and equipment to repair a logical failure or a physical one in order to recover the data. We have invested in the latest data recovery tools and our team is regularly trained to offer the most cost-effective and fast data recovery solution to ensure the highest possible success rate of retrieval.
Let RMLD deal with your Seagate data recovery needs
From simple data transfer, to by-passing bad sectors on your SEAGATE drive or carrying out a head transplant in order to access the data, we apply a range of the most effective data retrieval techniques available.
So if you data is no longer accessible, if your hard drive is no longer recognised, if you hear a clicking or grinding noise, if your system freezes, if your screen becomes black after booting, if you have carried out the wrong OS installation, if you have modify the system registry setting or for any other issue affecting the normal functions of your Seagate hard drive, speak to Recover My Lost Data (RMLD) today.
You can call us immediately or fill the form on this website to give our technicians more information about your data loss. We accept Seagate drives delivered directly to our lab facility in Temecula, California or those sent by postal or courier services.
Call Recover My Lost Data (RMLD) now on (951) 595 8065 to get discuss your Temecula Seagate data recovery needs.