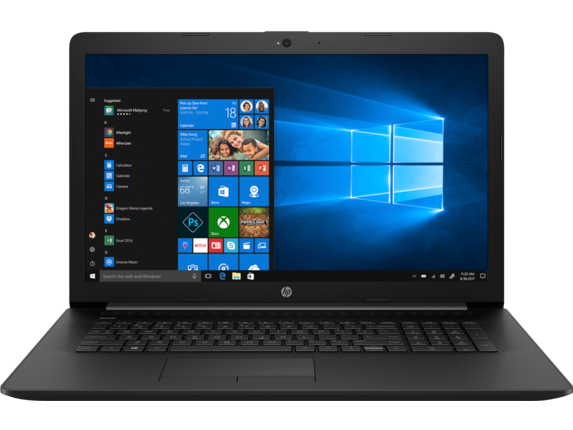 Successful HP laptop data recovery in Temecula, CA
Have you lost access to the data stored on your HP laptop? Is the hard drive of your HP not recognised in the BIOS? Has your HP SSD stopped working? If you a HP user and are experiencing a situation of data loss, you have come to the right place. Recover My Lost Data (RMLD) is on hand to find the right solution for you and avoid any disaster. We have advanced tools and techniques plus years of technical training and hands-on experience in laptop data recovery. We are therefore in the best possible position to assist you quickly and professionally. All the data recoveries we perform on HP laptops are done in house and with the promise that your information is safe throughout the entire HP laptop data recovery process.
HP laptop hard drive and SSD failures causing data loss
There are a number of reasons why your HP can fail and cause you to become unable to access your data. The most common failures can be divided into three main groups: Physical failure, logical failure and electronic failure. Symptoms you may experience will include:
Clicking noise coming from the hard drive
 Hard drive not recognised by the BIOS
Damaged hard drive after a fall
Liquid damage on a HP laptop resulting in the inability to access the data on the drive
 Error messages coming from the hard drive
 Inability to boot
Disk corruption
Head crash
Motor failure
Firmware corruption
If you are faced with a situation of potential data loss, call us right away to discuss the issue. Attempting to fix the problem yourself may result in further damages to the drive and make the data recovery even more complicated and with fewer chances of success.
Let the experts in HP laptop data recovery do the work for you
Our data recovery lab facility is located in Temecula in California. We serve HP home users and businesses in the local area and further afield. Your equipment can be dropped directly in our data recovery centre or sent by US post or courier service. As soon as we receive your HP, the hard drive or SSD will be tested and a full evaluation of the failure will be communicated to you. After approval of the quote, the HP laptop data recovery process will take place. We endeavour to recover all your data within 24 hours whenever possible. For more information, call us now or use the form provided on this website to tell us more about your data loss situation. Our team of professional technicians are on hands to advise you.