LaCie External Hard Drive Data Recovery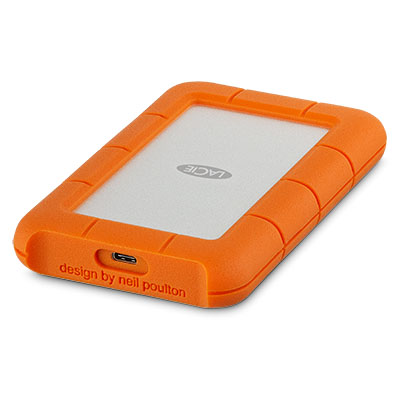 LaCie external drives give you best speed, capacity and convenience in an increasingly mobile environment both at work and at home. You can save your photos, music, movies, documents, even games on a business trip or on vacation. But, sometimes, LaCie external hard drives suddenly fail to work. Your files become hidden or corrupted or even completely lost. There are many reasons why things can go terribly wrong.
Temecula LaCie External Hard Drive Data Recovery Experts
Recovering data from a LaCie external drive can be a very simple or very complex process, depending of the evaluation of the fault made on a case by case basis. Making sure you work with an efficient and professional data recovery company to recover the lost data is highly important. Recover My Lost Data (RMLD) can help you get back deleted, formatted or even inaccessible data from LaCie external drives thanks to its data recovery assistance services and a team of expert technicians on-site.
Our data recovery lab, based in Temecula, fully supports data recovery from all types of LaCie external drives. Some of the most common failures we have to deal with include:
Potential virus attacks
Inaccessible or corrupted files
Slow responding drives
Physically damaged drives
Head crash on platters
Spindle motor failure
Firmware fault
Electronic failure or power surge
Mechanical or internal failure
Bad sectors or bad blocks on the hard disc
Human error which cause the deletion of files or partitions
We can deal with any LaCie external hard drive failure and have all the necessary knowledge, tools and equipment to fix a logical failure or a physical one. We have invested in the latest data recovery tools and the team at Recover My Lost Data (RMLD) is trained to offer the most cost-effective and fast LaCie external hard drive data recovery solutions to ensure the highest possible success rate of retrieval.
From simple data transfer, to by-passing bad sectors on your LaCie external drive or carrying out a head transplant in order to access the data, we apply a range of the most effective data retrieval techniques.
So if you data is no longer accessible, if your hard drive is no longer recognised, if you hear a clicking or grinding noise, if your system freezes, if your screen becomes black after booting, if you have carried out the wrong OS installation, if you have modify the system registry setting or for any other issue affecting the normal functions of your LaCie external hard drive or for a free LaCie external hard drive data recovery quote, get in touch with Recover My Lost Data (RMLD) in Temecula today.