Hard Drive Data Recovery
Hard Drive Data Recovery – Lost Data? Let our experts recover it!
We're certified data recovery experts so you can rely on us for rapid and cost-effective results, and hassle-free customer service that's sure to get businesses and individuals back by averting a data crisis.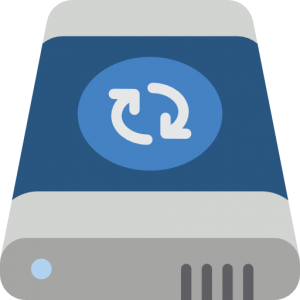 Recover My Lost Data (RMLD) offers qualified data recovery services on all types of makes and models of hard drives including SATA, SCSI, IDE, SAS, EIDE and from desktops, laptops and servers as well.
Our highly qualified hard drive data recovery experts at Recover My Lost Data (RMLD) routinely save data from virtually every possible scenario of data loss with an industry leading success rate for file recovery of more than 95%.
Hard Drive Data Recovery Experts in Temecula
By using cutting-edge and world-class technology, our Temecula hard drive data recovery experts and technicians are able to apply the latest methods developed to quickly recover lost data from all brands of hard drives including Western Digital (WD), Seagate, Toshiba, Samsung and Hitachi in our data centers facilities that are resources most of our competition simply don't have, but that's required to achieve the best results!
Successful data recoveries for hard drives depends on various factors which include the use of skilled and experienced manpower, the best techniques and tools and dedication to providing quality work. We have the proven records you need to see that your data is safely saved from disaster and to give you the peace of mind, knowing that you'll have results before your routine is disrupted.
Attributes of our hard disk recovery program
We assure you that you will get a perfect and effective solution for all your hard drive data recovery needs in Temecula, California. We also guarantee that you won't get a better data recovery solution from any other place.
Quick and Efficient
Our data recovery services turnaround time is the shortest among all data recovery companies. In case you have a rush order, choose our specialized services to get the results within 6-8 hours.
Professional and Impressive
Our data recovery services are the most effective in the industry. You will get a free evaluation of your media before the actual data recovery is done. You can then make a no-risk decision as to whether or not our service is right for you.
Secure and Confidential
Our services are the most confidential in the industry. You do not have to worry about your personal information being stolen or exposed to fraudulent third parties. Many of our clients have expressed great appreciation for our dedication to confidentiality and security.
Your Hard Drive Data Can Be Saved!
It doesn't matter how or why your hard drive is dead or failed to respond – our technical experts are outstanding and have long-running track record of recovering data from the most complicated and complex data loss cases!
For example, if the data is lost due to a logical issue, then the data is still present, but in order to recover it, you have to take the right steps.  If the drive is mishandled in any way or a failed recovery attempt occurs then the chances of that data being lost are increased!
But, if the problem is a mechanical one, then the drive is in an even more delicate state and this situation must be addressed professionally. Certain components might need to be replaced or repaired to overcome the chances of damage to data that is still stored on the device. Further damage might result in that data becoming permanently lost.
Need Help?
Let's try and get a response within few minutes.