Kingston SSD Data Recovery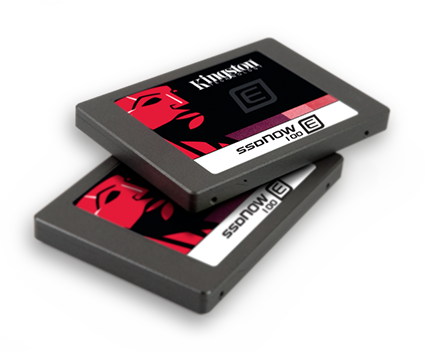 In need of the help of a professional SSD data recovery company to recover the data of your Kingston SSD (solid state drive)? Get in touch with Recover My Lost Data (RMLD) in Temecula now so that we can find the right solution to solve your SSD (solid state drive) issue.
Kingston SSDs are fast and stable data storage solutions but, like any other drive, issues can come up making it impossible to recover the information saved on the drive. Failure to access the data is often linked to an accidental deletion or formatting of the drive, a virus attack or a corruption of the firmware or file system. Even if the data isn't readily available, it is still stored on the drive and all we need to figure out is what is the best way to do so.
Kingston SSD Data Recovery Experts in Temecula
Our data recovery lab in Temecula, California is equipped with advanced tools for the recovery of SSD drives. We carry out SSD repair and diagnosis from SSDs with SATA, PATA, mSATA, and M.2 (NGFF) interfaces, with a capacity from 64 GB to 1 Tb produced by different manufacturers, including Kingston.
Our equipment and know-how enable to deeply diagnose SSDs, to perform service operations, to re-write the drive's microcode, to get direct access to memory chips, to carry out low-level formatting blocking the damaged cells and placing their addresses into the defect table, and to perform many other useful operations in order to get your data back.
This lists of the processes we can carry out for Kingston SSD data recovery:
Verify and restore the service information of the SSD
Read and write the content of the SSD's ROM
Load the microcode into the drive's RAM
Emulate the translator operation in order to get access to user data
View the password and reset the password that was earlier set on an SSD
Turn off background processes in an SSD to prevent data damage
Provide direct access to the content of damaged memory chips without unsoldering
Diagnose a SSD in factory mode
View the logs of hidden defects (P-page, G-page)
Perform low-level formatting to hide the discovered defects
Change the configuration and identification parameters
Reset the logs and S.M.A.R.T. parameters
You will not find a more knowledgeable team of SSD (solid state drive) recovery technicians in the area. To discuss your Kingston SSD data recovery needs, call Recover My Lost Data (RMLD) now or use the form on this website to submit your case.