Seagate SSD Data Recovery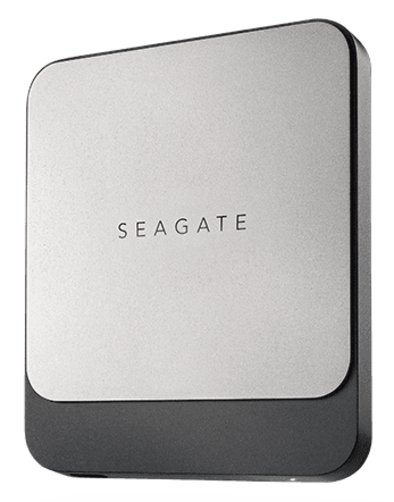 Seagate SSD Data Recovery Experts in Temecula
Is your Seagate SSD (solid state drive) defective and in need of a professional SSD data recovery service? Have you tried to self check for errors but are still unable to pinpoint where the problem could be? Have you tried to test your Seagate SSD (solid state drive) onto another computer without success? Or have you used an external enclosure to plug the drive to a working computer but the drive still isn't detected?
There could be a number of reasons why your Seagate SSD (solid state drive) isn't behaving the way it should and here some of the symptoms of failure:
The drive has failed the tests in Sea Tools
Issues with cable connections and controllers
System BIOS doesn't recognise the SSD
Operating system doesn't recognise the drive
Computer fails to boot
Failed attend to install a new operating system on the drive
SSD capacity lower than what expected
Error messages including S.M.A.R.T. error
Physical damage or water damage
Power surge that caused an electronic failure
Recover My Lost Data (RMLD) will attempt to repair the SSD (solid state drive) or repair the corrupted operating system – without erasing the data – to get the drive back to working order or will scan it to check for errors.
Talk to experts in Seagate SSD data recovery now
Recover My Lost Data (RMLD) has a team of specialist Seagate SSD data recovery technicians always on hand to discuss the issues you are having with your Seagate SSD. They can evaluate the complexity of the data loss quickly and give you a solution to get your data back without extensive downtimes.
Our data recovery lab facility in Temecula is well equipped to handle any SSD failure. To discuss your case now, give us a call or send information about your data loss by submitting the form on this website. We will then arrange a convenient time for you to drop the drive in our lab for an initial diagnostic. We also accept Western Digital drives sent by postal or courier service.
Examples of Seagate SSD failures where RMLD can help
Recover My Lost Data (RMLD) has years of experience in Seagate SSD data recovery and has had to deal with complete range of SSD failures over the years. These include:
Water or liquid damage to the SSD
Firmware corruption
Dead SSD
Faulty internal components including power supply
Data corruption
Bad blocks
Damage from viruses
Physical impact on SSD
Broken connection
Failure of the firmware upgrade
SSD has stopped working
These are only examples of failures and each case is treated individually to match our clients' needs and individual requirements.