PROMISE NAS Data Recovery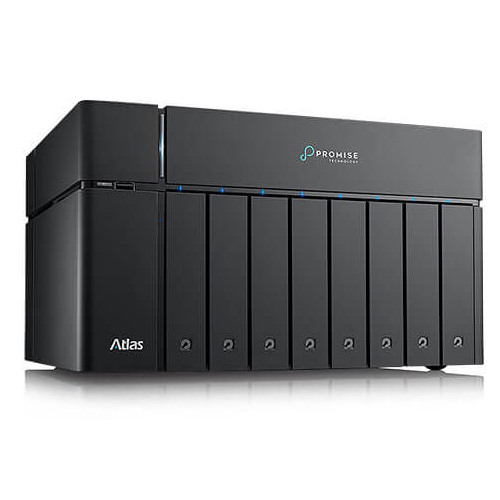 Guaranteed Promise NAS data recovery for homes and businesses
Recover My Lost Data (RMLD) is specialized in Promise NAS data recovery for pictures, videos and files and any other data that is stored on your NAS and that is no longer possible to access. Even if RAID technology allows additional levels of redundancy, a double drive fault, user error, other device fault or software application running in your system can cause the drives to fail or crash.
List of Promise NAS data loss failures
There are a number of reasons for failed hard drives in Promise NAS systems:
Hard drive wear and tear: frequent read and write operations can cause a failure to the NAS including faults to physical or electronic hard drive components.
Incorrect handling or physical failures such as a drop, vibrations and shocks which cause damages to the surfaces or the heads.
Power surge and lightning that cause the Promise NAS to stop working and hard drives to become damaged.
Overheating that causes mechanical defects.
Firmware update gone wrong and leading to the loss of data
Deleted RAID configuration
Promise NAS error
If you experience a situation of data loss, please contact Recover My Lost Data (RMLD) to determine the cause of the problem. We are able to retrieve data in cases of accidental array deletion, incorrect drive removal or even a double drive fault situation.
RMLD can recover the loss data on your Promise NAS
We are able to diagnose the fault quickly and give you a fixed price for the recovery of your information from PROMISE Vess A3120, A6000, A6120, A7000, A2330, A3340, R2000, R2000PRO and J2000 models. Our team of NAS data recovery technicians have years of experience in Promise NAS data recovery. They have access to advanced data recovery tools and techniques for which they have been fully trained to deal successfully with a variety of cases. We also stock many parts in order to carry out repairs as quickly and efficiently as possible. To order your diagnostic today, call now or send your information by using the form on this website.
Recover My Lost Data (RMLD) operates from Temecula, California, and serves both the local area and nationwide customers who are experiencing data loss. We offer high recovery success rates and fast services thanks to our expertise and stock of Promise NAS parts which enable us to carry out physical repairs to hard disks quickly and accurately.